Many customers ask us which Roco* switches can be operated with Helvest decoders.
We would like to remind you that all switches that we support (and which appear in the "Configurator" section of the website) have been thoroughly tested in our labs, to ensure a perfect result.
This does not necessarily mean that unlisted switches cannot be driven: more likely, we have never tested them. If you have different motors, please contact us and we will test them for you.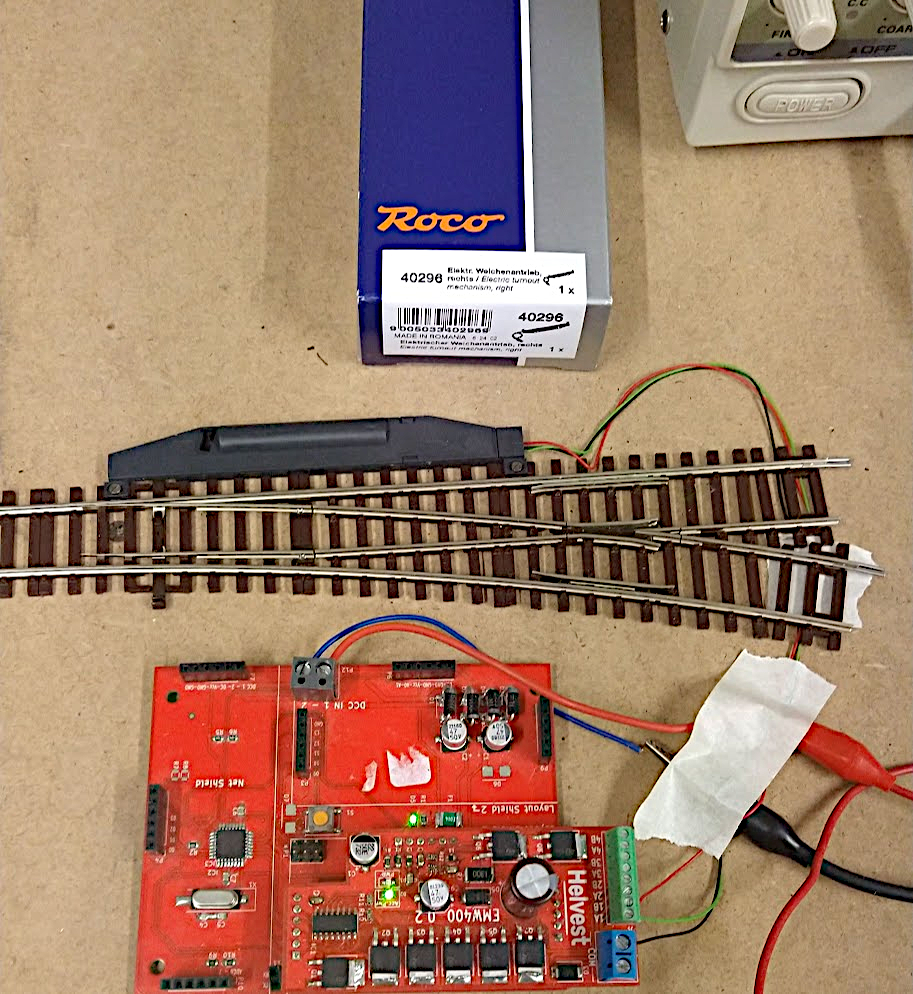 As far as Roco turnouts are concerned, all motors that have been tested so far have shown excellent operation with our products. Let us see in detail which ones they are:
Roco Line 42620 motors for ballasted turnouts
These drives are operated without problems by our EMW400 module. So you can either buy a complete decoder to move 8 of them, or make up your own decoder with 4 turnouts and 4 other accessories.
To connect them to the EMW400 module, the original turnout connector must be removed. The wires should be connected in this way: the black wire is the common and goes to the blue COM terminal: all black wires from all your coils will go to one of these terminals.
The green and red wires, on the other hand, switch the turnout, so they go into the green terminal block, at the outputs you want to operate (e.g. 1A and 1B, 2A and 2B, etc.).
Roco Line 40295/40296 motors for turnouts without ballast.
These drives, which are always coil-operated, can also be operated with our EMW400 module. The connection is the same as described above for ballastless turnouts.
If you supply the decoder via DCC (DCC100 module) you have no further problems.
If you supply the decoder externally (DCC100-E module), however, we recommend applying a voltage of at least 15V.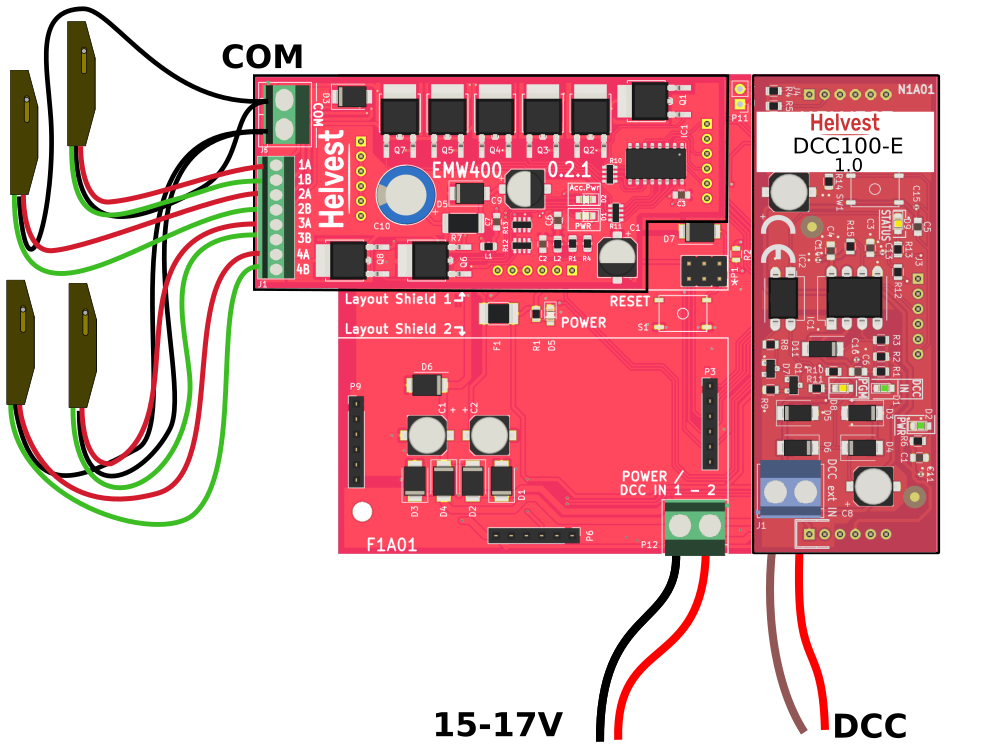 Further information on decoder power supply can be found here.
* The names indicated with an asterisk are trademarks of third parties, the property of their respective owners.