The Helvest range is now enriched by a module for the control of servo motors. These are widely used in model railway construction to move points, but also level crossings, doors and various other devices.
SM400 is a layout module that controls up to 4 servo motors, therefore up to 8 servo motors can be moved with each decoder.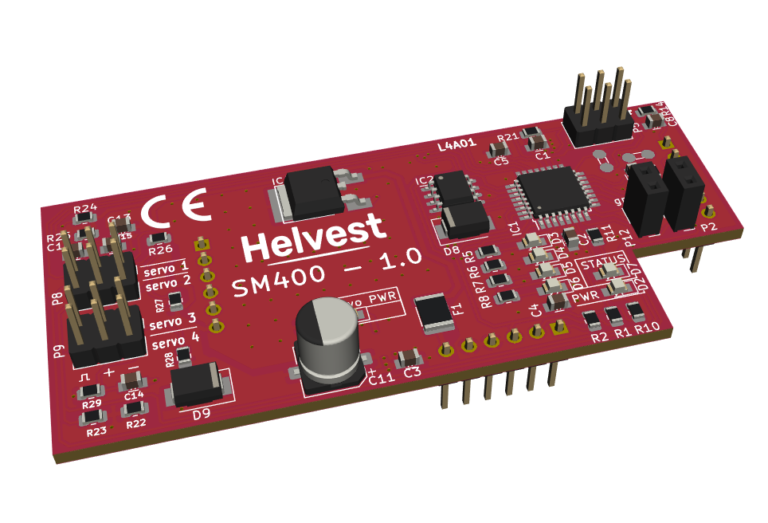 You can move up to 4 servo motors and you can individually program the speed, the start position and the end position of each motor.
You can feel reassured: The board is equipped with an innovative motor control that prevents any instability in case of a stuck or incorrectly set motor.
Thanks to the Flex system, you can assemble decoders that control servos and other motor types or servos and signals by combining two different layout modules without programming problems.
The SM400 is also extremely easy to program and configure: You plug the module into the HP100 board, and the board recognises it understanding that it needs to move servos. After that, you just need to program a few CVs in DCC for the address, the start and end position and the motor speed.
The module will be available from November 2021.