What is it?

The hobby of model railway construction by its very nature leads to collaboration and exchange: we at Helvest are very convinced of the importance of this exchange, and we also want to make our contribution.
The 'partner programme' is not just a discount programme: it is a chance to talk to each other, to exchange ideas about the world of model railroading, to understand what the needs are and to be able to make our hobby more enjoyable.
So this is the essence of the 'partner programm': to build a direct thread with clubs that would like to join, to help each other and exchange opinions, to develop products that can help you to enjoy building and operating a model layout to the fullest, or to get new people involved.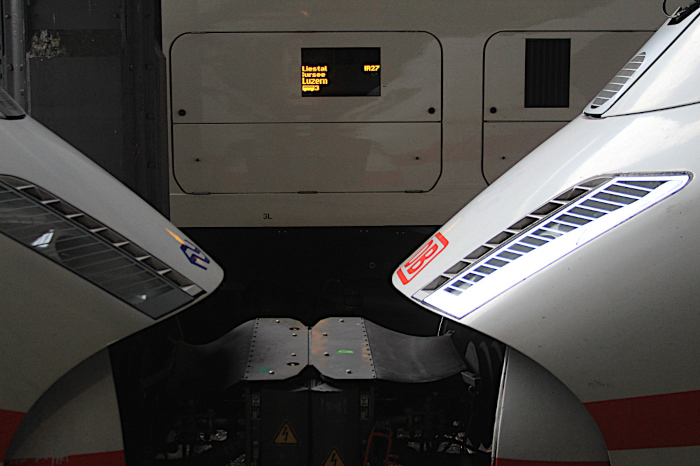 What does it entail for my club?
It costs you nothing and entails no obligation: you will receive an exclusive discount on any purchases of our products, whether you buy as a group or for individual members, and if you are interested we can arrange a free visit to your club, to present our system or to give you free advice on your model layout.
The two levels
To meet everyone's needs, we offer two formulas.
Level "Edelweiss": this is the proposal for those who want to get in touch. You will get an unlimited 10% discount code immediately, without any obligation. If you like, we will visit you at your premises (subject to distance and organisational requirements) to get to know each other and if you would like to touch the Helvest system. This, too, without any commitment on your part.
We will not send you spam or anything else, just the monthly newsletter if you wish. If you would like to contact us more, we are of course at your disposal.
Rheingold' level: For those who want to consolidate the partnership further.
You will get an unlimited 15% discount code, and of course, a visit to your premises, which can be repeated (all this, again subject to distance and organisational requirements).
For this level, we ask you to make the parthership with Helvest public, on your website or social pages, and to make it visible that you are using the sponsored products on your model or modules, with a sticker or other. Of course we will also communicate the cooperation with you on our channels.

Why not give it a try?
For both levels, you will also get free products when you reach a certain purchase threshold.
Write to us, for information, to get the full rules, or to join! Helvest was born for model railroaders.
And, if you are not convinced, or perhaps within your organisation you are not all in agreement, we recommend the 'Edelweiss' level, can you find a reason not to?
So we are waiting to hear from you, write to us on the website, on social media, by email!